John H. Chafee Center for International Business
The John H. Chafee Center for International Business provides comprehensive international trade services for businesses to expand into international markets.
John H. Chafee Center for International Business
Mark S. Murphy, Director
1150 Douglas Pike
Smithfield, RI 02917
The John H. Chafee Center for International Business at Bryant University is a resource for students, businesses, organizations and individuals interested in global trade. Named for the late U.S. senator from Rhode Island – a long-time advocate of international trade and the benefits of introducing new markets to our nation's businesses –the Center's mission is to foster world trade through collaboration with the University's academic programs, partnerships with state and federal entities, and outreach to the business community.
For over 35 years, the Chafee Center has provided comprehensive international trade services for businesses of all sizes and industries. Services and programs include global market research, corporate training, international trade events and strategic consulting.
For Students
The Chafee Center offers experiential learning about real-world business issues. With the guidance of Chafee Center staff and Bryant faculty, students have an opportunity to participate in projects, directed studies, practica, and internships that involve research, analysis, and planning to help companies grow their international business.
For Businesses
Through the Center's professional staff and its extensive network of strategic partners, both new-to-export companies and experienced exporters can receive help and guidance on global trade issues that are impacting their businesses.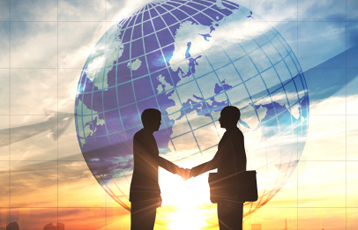 World Trade Day in May
Join business professionals, government leaders, and trade experts for one of the region's largest trade conferences.
Learn More
State Trade Expansion Program
STEP is a federally-funded grant managed by the Chafee Center to help eligible small businesses expand their international sales.
Download STEP flyer
Business Practica
Contact us about this unique opportunity to work with Bryant seniors, faculty and staff who can help your business grow.
Guidance entering US market
Multinational companies may contact the Center for customized assistance with market research and entry strategies.
Download the flyer
Archived Chafee Center Webinars
Throughout the year, the Center produces webinars examining topics of interest to companies doing international business.
View our webinars here