150+ Years of Academic Excellence
Bryant's nationally recognized undergraduate, certificate, and graduate programs and professional education, deliver superior student learning outcomes.
BRYANT'S UNIQUE ACADEMIC CURRICULUM
Our uniquely relevant, interdisciplinary foundation integrates business, the liberal arts, and health sciences, with an emphasis on real-world ready preparation and a global mindset.
CREATE YOUR PATH
OUTCOME:
Become an account strategist for innovative marketing solutions at Google
Belonging at Bryant
What does it mean to Be Bryant? Every student writes their own success story and contributes uniquely to the strong spirit of our Bryant community.
BRYANT'S STUDENT LIFE EXPANDS YOUR WORLD
At Bryant we believe that a purposeful community engages the students of today and prepares them to grow into the leaders of tomorrow.
A wide variety of student life opportunities on campus and in the community are energizing and inspire you to discover your passion and excel.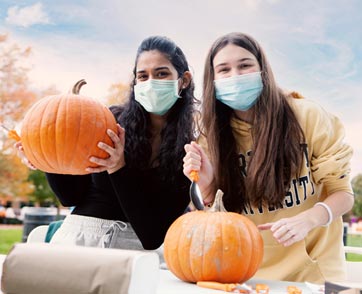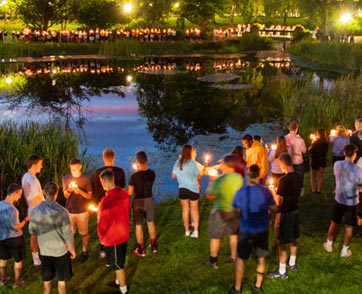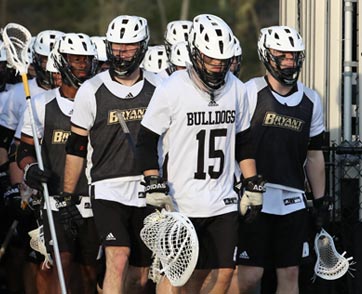 Bryant Athletics
The excitement of competitive NCAA D1 athletics drives Bryant's strong Bulldog spirit. Student-athletes excel on the court and in preparation for lifelong success.
Bryant Bulldogs
Bryant faculty are experts in their fields and dedicated to student-centered teaching and learning.
FESTIVAL OF LIGHTS: DECEMBER 7
The 46th Annual Festival of Lights celebration will take place on Wednesday, Dec. 7.
One of Bryant's oldest and most cherished traditions, the Festival of Lights brings students, alumni, and friends together. All-day festivities across campus culminate in the candle lighting and procession in the Koffler Rotunda, with students sharing traditions from around the world including religious readings, food, music, and dance.